Profile
All that I am or ever hope to be, I owe to my angel Mother
Free Account
Created on 2009-05-15 19:32:17 (#342256), last updated 2017-04-12 (23 weeks ago)
9,742 comments received, 12 comments posted
1,046 Journal Entries, 242 Tags, 0 Memories, 15 Icons

About

Mini Bio
I'm a mum of two grown up daughters one of whom is married so I now have a son-in-law. I work in our little local cottage hospital.
I love Supernatural - it has to be the best tv show ever!! It has everything, suspense, horror, family values and the two hottest brothers of all time :D I have to admit that I am a total Dean woman (that man is so hot!) but I also love Sam, let's face it, who could not.
My best moment has to be looking into Jensen Ackles' eyes after he'd signed his autograph at Asylum 3. I was so mesmerised it was like looking into the sun - his beauty blinded me but I couldn't look away, my daughter had to nudge me along to bring me out of my stupor!! But he totally held my gaze (probably thought I was some mad woman and he'd better keep his eye on me :D)
I post a mixture of SPN and family topics, probably more family, and I'm mostly friends only so if you like to get to know me I'm always eager for new friends, just stop by
here
and introduce yourself and I'll friend you right back. I don't tend to friend unless you introduce yourself first.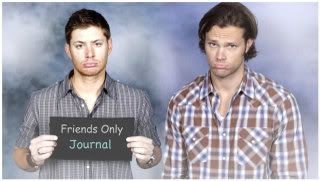 Made by
anastdean
Made by
mrsr58
Made for my birthday by
mrsr58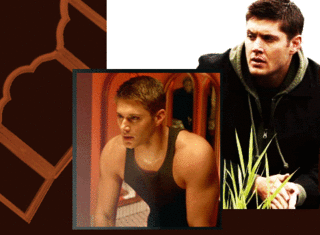 Made for my birthday by
mrsr58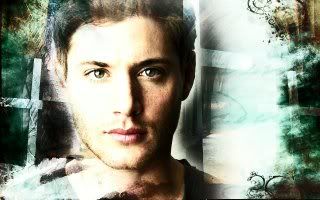 Made for my birthday by
a_piece_of_cake
Made by
a_piece_of_cake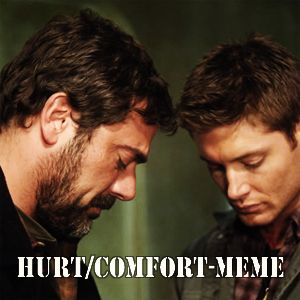 Moodtheme made by
wickedgrdn
moodtheme by
talulababy
I alternate :D

Connect

People
[View Entries]

Communities
[View entries]

Member Of (15):
dramatic_eps
,
episodic_supernatural
,
film_obscura
,
genspn
,
hoodie_time
,
spn_au
,
spn_batcave
,
spn_bigpretzel
,
spn_darkside
,
spn_icons
,
spn_j2_fic
,
spnstoryfinders
,
supernatural
,
supernaturalfic
,
tfwbigbang

Subscriptions (18):
dramatic_eps
,
dw_maintenance
,
dw_news
,
episodic_supernatural
,
film_obscura
,
genspn
,
hoodie_time
,
rocksalt_recs
,
spn_au
,
spn_batcave
,
spn_bigpretzel
,
spn_darkside
,
spn_icons
,
spn_j2_fic
,
spnstoryfinders
,
supernatural
,
supernaturalfic
,
tfwbigbang

Administrator Of (0)

Feeds
[View Entries]

Linking
To link to this user, copy this code:
On Dreamwidth:
Elsewhere: